Robert R. Shiri APC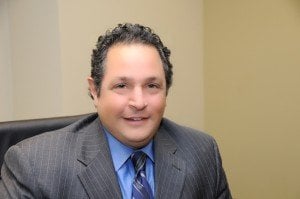 Robert R. Shiri specializes in civil litigation, including personal injury, employment and business litigation. He offers over 25 years of quality litigation experience to its clients. Mr. Shiri is dedicated to providing superior legal services to a diverse clientele at a reasonable cost. Mr. Shiri has years of litigation experience in general civil litigation practice, representing clients in state and federal court. Mr. Shiri has successfully tried, arbitrated and mediated cases in all areas of law.
Mr. Shiri received his Bachelor of Arts degree in 1988 from the University of California at Los Angeles and was a deans list recipient. He received his Juris Doctor from Southwestern University School of Law in 1990. He has extensive legal experience in areas of employment, personal injury and commercial litigation. He is an aggressive trial attorney with and enviable record of success for his clients. He was previously associated with Haight, Brown & Bonesteel and Yukevich & Sonnett, both insurance defense firms, where he defended insurance and Fortune 500 companies. He is president of the West LA INNS of court, a member of Consumer Attorneys Association of Los Angeles, and has authored articles regarding handling discovery in complex cases and employment litigation for seminars and publications. Mr. Shiri was an acting Judge Pro Tempore at the Los Angeles Superior Court. He was raised in Santa Monica and continue to live in Santa Monica.
Stacy Friedman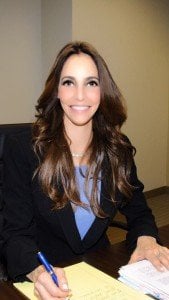 Before joining the firm, Stacey worked at another Los Angeles law firm, which specialized in commercial real estate matters and judgment enforcement. Her representative cases included intentional tort cases, personal injury, wrongful death, with a concentration in commercial leasing and business litigation. Stacey has worked on a number of high profile and complex cases throughout the years, helping to generate some impressive results including multi-million dollar verdicts.Stacey has also been involved in helping new and upcoming internet companies get their start. Stacey has successfully represented clients in pre-lawsuit matters and numerous mediations. She counsels clients on solving problems before they happen and achieving resolutions without litigation.
Stacey understands her role as counselor requires not only acumen in the courtroom, but also willingness and commitment to understand her clients' goals. Stacey received her Bachelor of Arts from the University of Arizona and was on the deans list. She attended the University Of West Los Angeles, School of Law and was admitted to practice law in California. (1999). In addition to her work at the Law Offices of Robert R. Shiri, APC, Stacey had helped to facilitate the Los Angeles chapter of "dress for success" and she has donated numerous hours to pro bono work for children of the foster care system, consumers and landlord-tenant issues. Stacey was born and raised in Los Angeles , and she continues to love and live in the City of Angels.